Nashville, Tenn. (June 14, 2017) - A native of North Carolina, 12 year-old, Taylon Hope, has been seeing tremendous success after the release of her latest project, "Showin' My Roots", produced by Grammy nominated producer, Kent Wells.  The debut single from the project has been gaining air wave exposure on country radio across the country.  
On the heels of her first appearance at CMA Music Fest, Taylon Hope announces a multi-city promotional tour at Boot Barn retail locations.  In the continuance of her promotional efforts, Taylon will arrive to each Boot Barn location with guitar in hand.  Each appearance will include a live performance and an opportunity for country music fans to meet the rising star.  "I am so excited that Boot Barn has given me the opportunity to connect with fans in their stores.  This will definitely be a lot of fun," said Taylon. 
Catch Taylon Hope at Boot Barn here: 
Jun 23rd - Goodlettsville, TN 5:00 - 7:00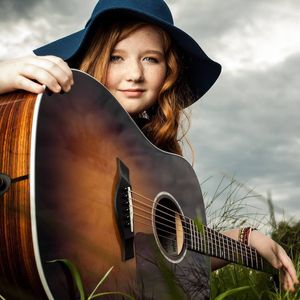 Jun 24th - Bowling Green, KY 12:00 - 1:30 
Jun 24th - Opry Mills, TN 4:30 - 6:00 
Jun 25th - Brentwood, TN 1:30 - 3:00 
Jun 25th - Lebanon, TN 4:30 - 6:00 
Jul 2nd - Winston-Salem, NC 1:30 - 3:00 
Jul 2nd - Concord, NC 4:30 - 6:00 
Jul 14th - Nashville, TN 5:00 - 7:00 
Jul 15th - Bristol, TN 12:00 - 1:30 
Jul 15th - Kodak, TN 4:30 - 6:00 
Jul 16th - Chattanooga, TN 1:30 - 3:00 
Taylon Hope Media Contact: 
Jeff Riley, Jeff@BrileyMediaGroup.com, 615-440-6727 
Boot Barn Media Contact: 
Ashley Kirkman, b2b.wins148@bootbarn.com, 336-768-6512 
ABOUT TAYLON HOPE:   
With red hair and bouncy curls, 12-year—old Taylon Hope's playful, light-hearted personality mixes with her traditional roots to create a rare and compelling sound. The musically-diverse artist is known for putting a unique flair in her music while still evoking the very best of her influences, which range from Johnny Cash and Patsy Cline to Martina McBride and Carrie Underwood. 
It is no mystery how this young artist has already accomplished so much on the performance front. Taylon's musical abilities extend far beyond her impressive vocals. After getting a guitar for her eighth birthday and starting lessons, her parents frequently caught her staying up late to practice strumming new chords. But one instrument wasn't enough for the tenacious musician, who soon began learning piano as well. 
When Taylon isn't in the spotlight or putting pen to paper, she's a down-to-earth girl who loves to have fun with friends, go swimming and jump on her trampoline. But when it's time for her to hit the stage, there is no denying Taylon Hope is not an ordinary kid. As Dolly Parton recently told her, "I better get your autograph before you get too famous." 
For more information on Taylon Hope, visit TaylonHopeMusic.com or follow her on Facebook and Twitter.  For booking and/or press inquiries visit BrileyMediaGroup.com.   
### 
SUGGESTED TWEET: 
.@TaylonHopeMusic promoting #ShowingMyRoots at @BootBarn 
For more information, contact:  
Jeff Riley  •  (615) 440-6727  
jeff@brileymediagroup.com