Dan Shafer to perform at The Flying High Christmas Spectacular
charity event benefiting Christmas 4 Kids.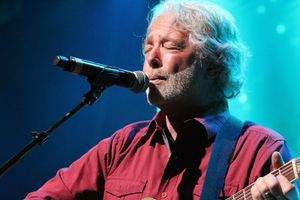 Dan Shafer, known most recently as a contestant on Season 11 of The Voice, has teamed up to make an appearance and performance with the fundraising event, The Flying High Christmas Spectacular, benefiting Christmas 4 Kids.  The event will be held inside Contour Aviation's corporate hangar at the Smyrna / Rutherford County Regional Airport on Saturday, December 9th in Smyrna, TN. 
The event is being hosted by country music artist, Curtis Braly & Briley Media Group.  The day will consist of airplane exhibits, an appearance from Santa himself, a sit down dinner and live concert from  many talented artists, including Dan Shafer.  All proceeds from this event will be donated to the Christmas 4 Kids organization, a 501(c)3 non-profit organization that was created in 1982.  For over twenty years, Christmas 4 Kids has given the joy of Christmas to thousands of Middle Tennessee children that might not otherwise experience it. Each December, local businesses, volunteers, celebrities, recording artists, and their bus drivers set aside two days from their busy schedules for these special children.  
The entire year's efforts come together when the buses pick up over 400 children and bring them to a Christmas Party held in their honor. Santa and Mrs. Claus host the party, which provides lunch (donated by Garth Brooks), live music, dancing and a lot of fun!! After the party, the children get back on the buses for a parade, led by the Nashville Trolley carrying Santa and Mrs. Claus, that stretches nearly five miles and features more than 70 Tour Buses, ending at Super Walmart in Hendersonville. Each child is met by his or her own chaperone, and they're given $150.00 to buy anything they want. Plus, Christmas 4 Kids gives every child a brand new winter coat.  
About Dan Shafer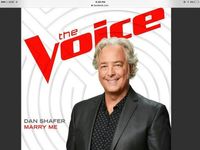 Dan Shafer recently recorded "Rise Above," a collection of nine original songs after gaining considerable notoriety on the competitive singing show, The Voice. "It's a positive record about rising above your circumstances," Shafer said of the new record. "The Voice' was a wonderful experience and even though I was only on twice, it gave me recognition throughout the country. Just because you get older doesn't mean you can't be relevant and sustainable and offer something." 
Shafer describes the new record as rock and roll "with a mix of acoustic and more intimate material," he said.  He's also performed live locally and around the country. 
Blake Shelton picked Shafer as a team member by Blake Shelton on "The Voice," on one of the show's blind audition episodes. Shafer performed "Marry Me," and the version now has more than 2.5 million views on YouTube. 
Shafer advanced to the battle round of the show and sang "Feel Like Makin Love," by Bad Company in a duet with fellow contestant Sundance Head.  The duet has nearly 2 million views on YouTube. 
Dan Shafer's "Rise Above" 
iTunes 
Amazon 
Shafer website 
Recommended Tweet: 
.@DanShaferMusic makes donates his time to raise money for #Christmas4Kids in Tennessee. 
For information & Booking: 
Jeff Riley 
Riley Talent Agency 
jeff@brileymediagroup.com 
(615) 440-6727