2018 Miss Nashville, Kendall Pasley, to make appearance at The Flying High
Christmas Spectacular, benefiting Christmas 4 Kids.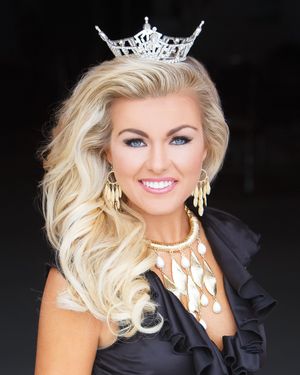 When the 2018 Miss Nashville heard about the The Flying High Christmas Spectacular, benefiting Christmas 4 Kids, she jumped on the opportunity to get involved.  Since being crowned on September 30, 2017, Kendall Pasley has been proving to her Tennessee community that she has the desire and dedication to get involved and make a difference.  Pasley has volunteered her time & compassion to help bring awareness to several organizations near & dear to her heart. This event is no different. "As a role model for young women and an advocate for Children's Miracle Network, I am so honored for the opportunity to be a part of the Flying High Christmas Spectacular benefiting Christmas 4 Kids," said Kendall Pasley. The event will be held inside Contour Aviation's corporate hangar at the Smyrna / Rutherford County Regional Airport on Saturday, December 9th in Smyrna, Tennessee. 
The event is being hosted by country music artist, Curtis Braly & Briley Media Group.  The day will consist of airplane exhibits, an appearance from Santa & Mrs. Claus, as well as a sit down dinner and live concert from  many of Nashville's most talented artists. All proceeds from this event will be donated to the Christmas 4 Kids organization, a 501(c)3 non-profit organization that was created in 1982.  For over twenty years, Christmas 4 Kids has given the joy of Christmas to thousands of middle Tennessee children that might not otherwise experience it. Each December, local businesses, volunteers, celebrities, recording artists, and their bus drivers set aside two days from their busy schedules for these special children.  
The entire year's efforts come together when the buses pick up over 400 children and bring them to a Christmas Party held in their honor. Santa and Mrs. Claus host the party, which provides lunch (donated by Garth Brooks), live music, dancing and a lot of fun!! After the party, the children get back on the buses for a parade, led by the Nashville Trolley carrying Santa and Mrs. Claus, that stretches nearly five miles and features more than 70 Tour Buses, ending at Super Walmart in Hendersonville. Each child is met by his or her own chaperone, and they're given $150.00 to buy anything they want. Plus, Christmas 4 Kids gives every child a brand new winter coat.  
About Kendall Pasley 
Kendall Pasley is a twenty-three year old senior at the University of Tennessee-Knoxville. She owns her own company, Kendall Pasley LLC where she does online fitness coaching and serves as a social media influencer. Her platform is Life is Why partnering with the American Heart Association. She recently started her own Train with Heart campaign in hopes to spread awareness of Heart Disease and teach prevention methods to today's youth. She will be working closely with her platform and Children's Miracle Network throughout her year of service. She will go on to compete in the Miss Tennessee Pageant in June where one winner will be crowned and advance to the Miss America Pageant. 
Kendall is no stranger to the entertainment business, as she has always had an interest in acting. She has appeared in several local films and commercials. Her latest work was as a waitress on ABC's show Nashville. She is a regular national anthem singer and recently sang with country music star Sara Evans at the Country Music Awards during a surprise karaoke commercial. She has sung for events at the FedEx Forum, Minglewood Hall, Knoxville Coliseum, Paul Battle Arena and more. She is also a leader at school serving as an exec member of the Creative Entrepreneur's Organization, 2016 President of the University of Tennessee Wakeboard Team, and Phi Mu Alum. 
Kendall Pasley Social Media 
Instagram: https://www.instagram.com/kendallpasleyfit/ 
YouTube: https://www.youtube.com/c/kendallpasley 
Facebook: https://www.facebook.com/kendallpasley 
Twitter: https://twitter.com/kendallpasley 
Recommended Tweet: 
Miss Nashville 2018, @kendallpasley to make appearance at #Christmas4Kids charity event in Tennessee. 
For More Information: 
Jeff Riley 
Briley Media Group 
jeff@brileymediagroup.com 
(615) 440-6727